The Office of the Utilities Consumer Advocate (UCA) was established in October 2003. The UCA's responsibilities are outlined in the Government Organization Act, Schedule 13.1 and the Utilities Consumer Advocate Regulation.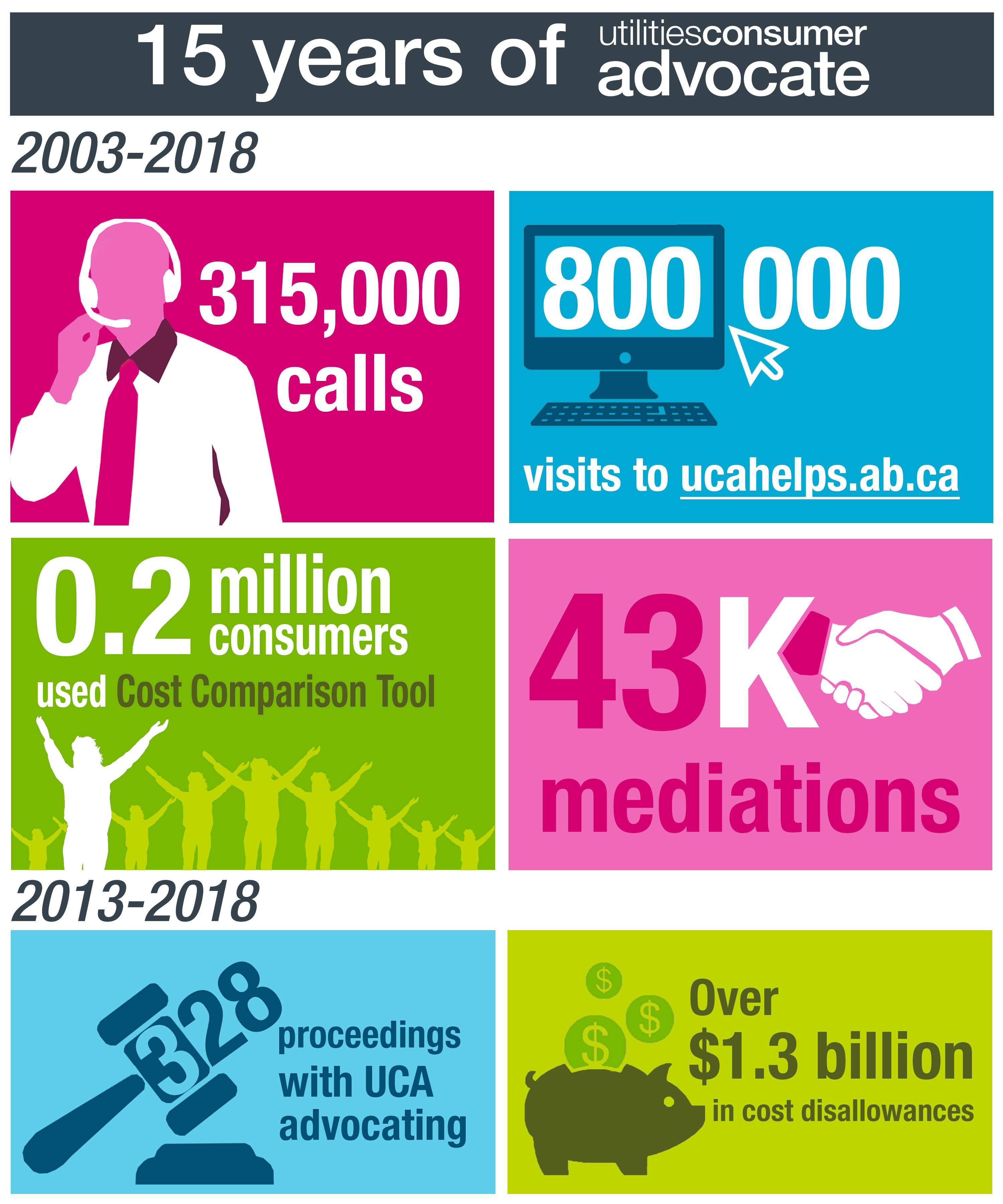 The UCA has a mandate to educate, advocate, and mediate for Alberta's residential, farm, and small business electricity and natural gas consumers:
We educate through a wide range of outreach and engagement activities
We advocate by representing the interests of residential, farm, and small business consumers in regulatory proceedings
We mediate disputes between consumers and utility companies and have a team of mediation officers who provide advice and information on energy-related issues like energy choice and charges on a utility bill
The UCA mandate does not include water billing or other water related issues. Please contact your service provider directly to discuss issues or concerns.
Learn more about salary and severance disclosure for UCA Board members under the Public Sector Compensation Transparency Act.